Welcome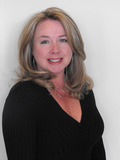 Welcome! I want to start by personally thanking you for stopping by. I know you have choices, thank you for choosing me! I hope that you will find my website inviting and easy to navigate. To find out more details about my services, please click on the About Me page.
If you are here, then you are probably considering buying or selling a home. I am here to guide you every step of the way! Whether you are a first time buyer, a move-up buyer or a multi-million dollar buyer, we've got some great homes out there for you! Use Quick Search or Map Search to browse an up-to-date database list of all available properties in the area, or use my Dream Home Finder form and I'll conduct a personalized search for you.
If you're planning to sell your home in the next few months, nothing is more important than knowing a fair asking price. I would love to help you with a FREE Market Analysis. I will use comparable sold listings to help you determine the accurate market value of your home.
I sincerely look forward to hearing from you soon!